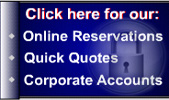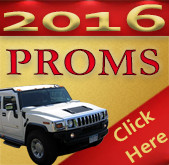 welcomes you to the "Big Apple". . .
Hello and welcome to U.S. Open Limo, simply the right choice for your Wedding day, NY Prom Night or any special event, and all airport transportation in NYC. We offer reliable and quality Limo Service in New York at competitive rates. We are your One Stop Shop for all New York Limousines, Tuxedo Rentals, Sweet 16 Gowns and Quinceañera Dresses, invitation cards for all special occasions. So we invite you to stop by our Events Center Store to get all the special services you need for your very special day.

One Stop Shop for Limousine Service, Tuxedo Rentals, Dresses & Invitation Cards in the New York Metro Area!

Here at our limo company Quality is of the essence throughout and we pride ourselves in being small enough to care, yet large enough to cater for all NY Limo enquiries. We always welcome the opportunity to earn your business. We offer a wide selection of vehicles such as the luxury sedans, New Lincoln MKT Stretch Limo, Lincoln stretch limousines, Chrysler limo, Escalade limo Jet Door, Hummer Pink limo, H2 Hummer limo, Jet door limousines, Double Decker Limo or the Triple Axle H2 Hummer Jet Door, Hummer Transformer limo, the Exotic Pink limousine and the antique New York City bridal limos.
Our Exotic Limousines in New York City cater to all occasions such as weddings, Proms, Quinceaneras, Sweet sixteen birthdays, bachelor/bachelorette parties, night on the town, anniversaries, pick-up & Drop, sightseeing tours, New York City limo tour and guided limousine tours. New York City airport limo transportation service includes airport limo transfers from and to the John F. Kennedy (JFK), La Guardia (LGA), Newark (EWR) airports.
Our Wedding Limos also Service Areas of Long Island, Connecticut, New Jersey, Westchester!
Our Slogan "We focus on customer satisfaction, trust and reliability" means that we provide our clients premium limo service at very competitive rates. So, why wait? Hire our top of the line limousine service in New York.
Servicio de Limusina en Español diseñado para toda la comunidad Hispana en la "Gran Manzana".

Ofrecemos servicio exclusivo de limosina en Nueva York; siempre listos para servir a la comunidad latina, con nuestras Limusinas en Nueva York y toda el área de los tres estados. Disponemos de una variedad de limosinas para bodas, aniversarios, Proms, Quince años, despedidas, Paseos en limusina, Excursiones Nueva York y cualquier otra ocasión o evento especial.

Esta usted de viaje y necesita limusinas en el aeropuerto de Nueva York? Nosotros le proporcionamos un transporte de alto nivel, con todas las comodidades que necesite y adaptándonos a sus necesidades. Nuestra flota de limusina H2-Hummer New York y Lincoln Stretch son las limusinas de Lujo en Nueva York para cualquier ocacion especial.

Recuerde, nuestros servicios incluyen Excursiones en limo, traslado al/del aeropuerto hacia cualquier lugar de la ciudad en las Limusinas de lujo en Nueva York. Llámenos y reserve su limusina preferida o visite nuestra oficina y le enseñaremos la variedad de limosinas de lujo que están a su disposición para su próximo evento especial. Estamos siempre a su servicio!
Double Decker H2 Hummer Limo NY

Remember, if you're from UK, Spain, or anywhere in the world and you require NY airport limo transportation, we have just what you need right here. Our NYC airport limo transfer consists of: JFK airport limo transfer, La Guardia transfers, Newark limo transfer. These services fits great for group of individuals whether family, friends or company executives and staff. No matter how long your trip may be, rest assured that your safety, comfort and enjoyment are our main concerns. Contact us today and book your Limo Transportation in New York!